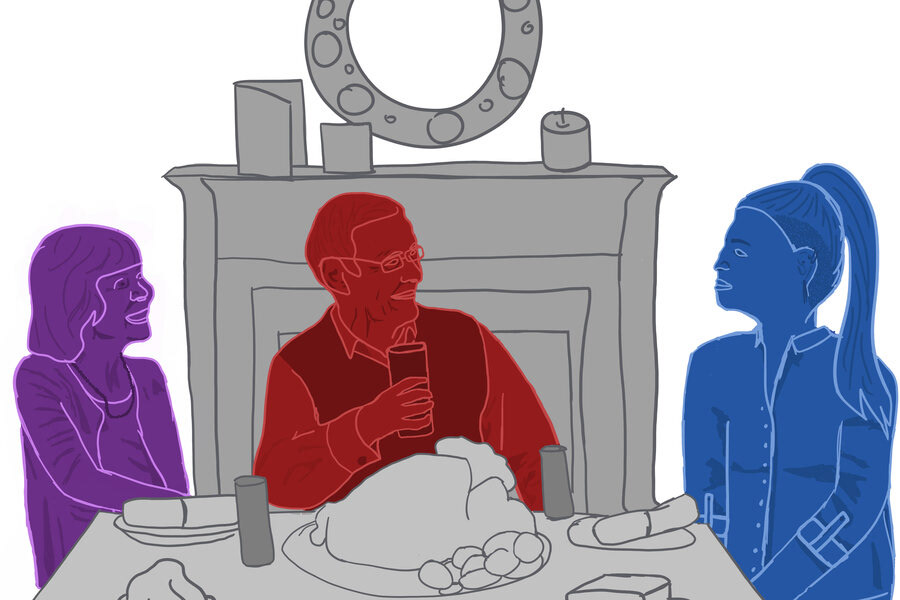 At your last holiday meal, how did your family approach political discussions? Was there a firm prohibition on politics at the dinner table? Did one person come ready for a fight, to the exhaustion of everyone else?
If you'd rather drown in your great-aunt's cranberry sauce than get into a political conversation with family, you're not alone. A slight majority of Americans, 53 percent, find political discussions with people who don't agree with them "
stressful and frustrating
," according to a recent Pew Research Center survey. Only two years ago, almost the same share of people, 51 percent, found these conversations "interesting and informative."
As all signs point to an increasingly polarized political atmosphere, it seems easier to just ban politics from the holiday dinner table in hopes of keeping the peace. It's not like climate change or blue-collar job loss will be solved at a family meal anyway, right?
Perhaps they won't, but it's possible that avoiding politics isn't saving your family relationships either, says Jason Jay, coauthor of a 
book
 on breaking through gridlock. If we can't talk about the issues that are important to us with our family, those relationships are guaranteed to be shallow, he says. But if we insist on talking about issues regardless of how family members react, they're probably not hearing us, either.